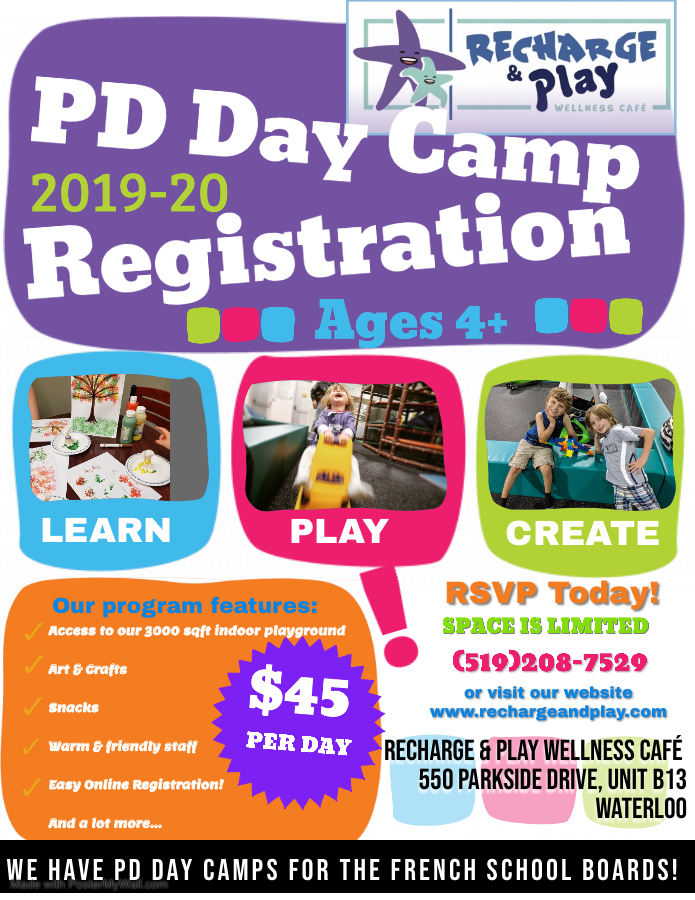 Registration for our PD Day Camps is now open!
Did you know that we hold PD Day Camps at Recharge & Play Wellness Café? We have day camps for both the Waterloo Region District School Board & the Waterloo Catholic District School Board, as well as both of the local French Boards! Children 4+ will enjoy access to our 3000 square foot indoor playground, as well as a range of fun activities including arts & crafts, science experiments & games. Snacks are included, so all children will need to bring with them is a lunch, reusable water bottle & socks!
We are now accepting registration for each of our PD Day Camps now! To register, click HERE & use the calendar to select the date that you require!