---
---
Read more
Our Story
Recharge & Play Wellness Café began with a couple of moms looking to have a comfortable place where services could be provided while their children were close by. They saw a need in the community to create a space for both parents and kids where each can receive the treatment they need while also enjoying a fun, relaxed atmosphere. Whether you're sipping a coffee, getting a day of pampering, or meeting up with a friend for a much needed playdate, Recharge & Play hits the spot!
Meet the Team
Our team provides cohesive treatments in order to support families through wellness.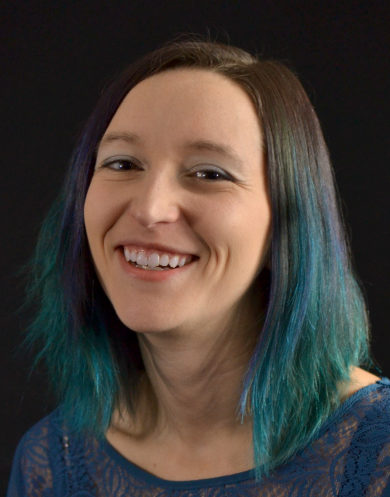 Erin Clark, RMT
Massage Therapist & Co-Owner
Erin is a massage therapist with a passion for treating the whole family. She treats clients of all ages from just days to decades old.
She uses her postgraduate study of Craniosacral and myofascial work to release stubborn restrictions in the body. She is known for her work with infants, children and pre/peri/postnatal clients. She often uses acupressure, manual lymphatic and sinus drainage to help restore the body to health. Her skills come in especially handy for treating headaches and TMJ dysfunction including supporting families on their tongue tie journey.
She can also include Reiki in your treatment or feel free to book an entire Reiki session for a relaxing energy rebalancing treatment.
She has a heightened sense of palpation and quickly targets the areas causing pain to eliminate your discomfort.
Click here to book with Erin!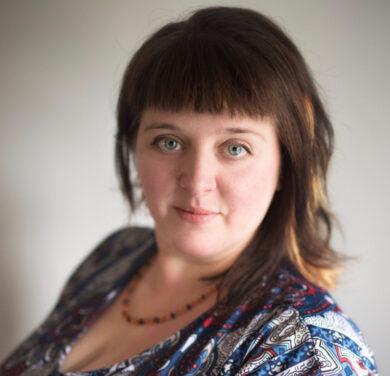 Sarah McQueen, RMT
Massage Therapist & Co-Owner
Sarah graduated from Sutherland Chan School and Teaching Clinic in Toronto in 2010. She integrates traditional Swedish massage with advanced muscle and connective tissue release, deep tissue massage, and trigger point therapy to help treat the root of the client's problem. She also has experience with Lymphatic Drainage & TMJ treatments and oral restrictions in infants, children & adults, & is known for her work with clients with pelvic dysfunction.
Since becoming a RMT, Sarah has participated in the 'Friends for Life Bike Rally' on the Wellness team, treating both the cyclists and crew members during the 600km trek from Toronto to Montreal. She has continued her education by completing postgraduate studies in pregnancy massage, infant massage, Labour Support & craniosacral techniques.
Sarah believes that Massage Therapy can be a benefit to people of all ages, and is part of maintaining a sense of Well-being. She maintains the belief that through self care and education, clients are able to take control of their healing.
Sarah is currently not accepting new patients, and is ONLY accepting referrals directly from Pelvic Floor Physiotherapists. 
Click here to book with Sarah!

Jennifer Lake – PossibilOT
Occupational Therapist
Jennifer is an Occupational Therapist who has been practicing in pediatrics in the Kitchener-Waterloo area for over ten years. She is a passionate advocate for her clients, someone who knows the resources of the community and actively collaborates with others.
Jennifer has an interest in sensory processing and sensory integration, works frequently with clients with an Autism diagnosis, and an interest in sleep-disordered breathing, it's impact on feeding and swallowing and its relation to one's ability to function well on a daily basis.
Jennifer is a mother of two, a resident of KW for twenty years and has volunteered with the Breastfeeding Buddies, Le Leche League KW and in teaching babywearing workshops.
For more information about Jennifer or Occupational Therapy, please click here!
Click here to book with Jennifer!

Erin Kalau, RMT
Massage Therapist
Erin Kalau provides family focused massage with a clinical approach. Erin's original training is in kinesiology and sports injury management. She graduated in 2002 with a Honors B.Sc.Hk and a Diploma in Sports Injury Management from the University of Guelph and Sheridan college and became a Certified Athletic Therapist. She continued her schooling to become an RMT in 2005 and later a certified acupuncturist in 2009. She welcomes all ages from infants to seniors and tailors the treatment to meet each persons specific needs. She offers a diverse amount of techniques including deep tissue, prenatal, electrical modalities, musculoskeletal acupuncture and cupping. She looks forward to aiding you in improving your health!
Please note Acupuncture is billed under your massage therapy benefits.
Mobile Massage Therapy also available upon  request. Please contact Erin directly for further information.
If you have any questions please don't hesitate to contact Erin and she'd be happy to assist.
Click
here
to book with Erin!

Neha Panchal, RMT
Massage Therapist
Neha Panchal graduated from Canadian College of Massage & Hydrotherapy in Cambridge, in 2019. She has always had a knack for education & continued learning and thus gained some experience in pregnancy massage, treating a variety of pre & post-natal clients (some who had high-risk pregnancies too!) She likes to integrate Swedish massage with tissue release, trigger point therapy and movement therapy to address each individual's concern. Other techniques she likes to incorporate in her practice are: Deep diaphragmatic breathing, passive and/or active stretching, fascia, joint mobilizations and deep tissue massage. Throughout her training and practice of nearly 2 years, she has gained experience treating clients with TMJ treatments, and infant massage therapy as well.
Having a passion for labour support and pregnancy, she has completed workshops and courses for Labour Support and Becoming a Doula/RMT.
Sports massage is an area of massage therapy which still excites her. She has volunteered and worked with some athletes, including a wrestling team.
While at work, she tries her best to ensure clients feel they are in a safe & relaxing environment by engaging them in their own treatment plan so they feel confident in their approach to be a better version of themselves. She continues to grow and strive to be a better therapist by seeking further education and learning from other healthcare professionals as well.
In her time off, she loves to spend time travelling, exploring, hiking and camping, swimming, dancing, playing badminton or just going out for a drive. She believes nature helps the body's inherent ability to heal itself and thus encourages everyone to be a part of the nature around them.
Click
here
to book with Neha!

Jessie Hesch, M.S.W., RSW – Treefrog Counselling
Registered Social Worker
Jessie holds a Master of Social Work degree, has additional training in working with infants, children and families and is currently completing the requirements for certification as a Certified Play Therapist.
Through the activity of play Jessie helps children to make sense of difficult life experiences (e.g. divorce, death of a loved one) and navigate the big feelings (e.g. anxiety, anger, sadness) that are often at the root of challenging behaviour. Jessie supports children and their caregivers become more able to cope with how they are feeling, develop insight, emotional intelligence and confidence. Play is a child's natural way of communicating; we can explore various issues they might find difficult to express in other ways.
Some of the common challenges that bring families to counselling include:
•
Parenting young children (0-6)
•
Divorce, Fostering, and Adoption 
•
Resistance and Opposition 
•
School Issues (
bullying, peer relationships, academically)
•
Sensitive Kids and Special Needs 
Jessie works with both the parents and the children to understand and address the roots of the problem, and interpret the behaviour with insight into the underlying emotions, in order to impact lasting change. Jessie believesthat the parent-child relationship is the foundation of children's mental wellness. You are what your child needs. Let me help you build on that foundation.
For more information about Jessie or Child and Family Therapy, please click here! Or email [email protected]
Click here to book with Jessie!

Dr. Sarah Connors, ND
Naturopathic Doctor & Doula
Ever since she was a child she has wanted to help others with their health. Her stuffed animals and siblings were her first 'patients', treated mostly with care, her fisher-price medical kit, and more toilet paper for bandages than her mother would have liked. Later, volunteering at her home town hospital gave her a real love for working with families, as she had the privilege to assist patients from all walks of life. Pairing this realization with the natural approach of Naturopathic Medicine, helping people start and raise their families naturally just made sense to her.
She completed an Honours Bachelor of Science in Health Studies with a minor in Psychology at the University of Waterloo, prior to attending the four year Naturopathic Medicine program offered by the Canadian College of Naturopathic Medicine (CCNM). This program is a rigorous combination of fundamental science and Naturopathic modality training. The first two years are predominantly spent studying the basic sciences (eg. Anatomy, Physiology, Biochemistry, etc.) combined with learning the various specific tools of Naturopathic Medicine (eg. Botanical Medicine, Nutrition, Lifestyle modification, Homeopathy, etc.).
She has several areas of interest including: General Family Health, Pediatrics, Women's Health, Aboriginal health, and Mind-Body Medicine.
She also has experience working with women and their partners as a Birth Doula. She's thoroughly enjoyed helping mothers and fathers to prepare for the arrival of their little ones, by providing full support before, during and after labour.  She received training specifically in Pediatric Care during her clinical internship at the Robert Shad Naturopathic Clinic, where she regularly saw children, ages ranging from newborn to 18 years of age. She also worked with the Aboriginal population at the Naturopathic satellite clinic out of Anishnawbe Health Toronto for four months of her clinical internship.
She is a member of the Ontario Association of Naturopathic Doctors (OAND) and the Canadian Association of Naturopathic Doctors (CAND). 
Click here to book with Sarah!

Aliesha Dittrich, B.S.W., RSW – Magnolia Counselling Services
Registered Social Worker
Ali holds a Bachelor's degree in Social Work and has additional training, in working with children and families, through her Child and Youth Worker Diploma. She is currently completing requirements for obtaining the Child and Youth Mental Health certificate through Laurier University.
Ali is passionate about working with individuals, and their families, and has done so in a variety of different settings over the last ten years.
Through a focus in strength-based, client-centered practice, she strives to empower individuals and assist them in recognizing personal strengths and building on feelings of self worth.
She believes change occurs when people are given the support they need to draw on their own strengths. In providing an environment of compassion and guidance Ali's focus is to help individuals and families overcome obstacles to move forward and thrive.
Areas of focus:
*Anxiety
*Behavioural Concerns
*Children and Adolescents
*Coping Skills
*Depression
*Emotional Self-Regulation
*Parenting
*Peer Relationships
*School issues
*Self esteem
*Stress management
Click here to book with Aliesha!

Christina Page, MSW, BSW
Registered Social Worker
Christina is a registered social worker with 10 years of experience providing counselling in mental health and addictions, and now specializes in perinatal mental health (pregnancy and postpartum). Group Therapy sessions beginning July 2022, Individual therapy sessions beginning September 2022. Christina believes all mothers benefit from high quality support during this massive time of transition – and is dedicated to challenging the dominant culture around perfect parenting and helping mothers understand and normalize their struggles in this context.
Fore more information visit:
http://christinapagecounselling.com
Click here to book with Christina!

Melanie Thomas
Nutritionist
Melanie is a Registered Nutritional Consulting Practitioner — aka, a Nutritionist. She's shared her expertise and clinical insights with thousands of clients in a one-on-one setting helping them to meet their goals, reverse disease-processes, reclaim vitality, and guiding them toward optimal wellness.
In addition to her work as a clinical nutritionist, she's also a Black Walnut Toastmaster. She enjoys pairing together her public speaking skills and nutrition knowledge to educate folks in their workplaces or at community events.
When she is not at work, she often delights in time spent with her granddaughter, reading the latest nutrition-related book, or travelling throughout North America and Europe with her husband of 25 years.
Click here to book with Melanie!

Kerr Dittmer
Medical Esthetician
Kerr is a Medical Esthetician and graduated from Gina's College of Advanced Aesthetics. They offer a variety of nail, skin, and body treatments to have you looking and feeling your best self! Whether you are in need of some nail and skin TLC, or just looking for some well deserved relaxation and pampering, Kerr can help you achieve those goals.
Since becoming an esthetician, Kerr has gathered experience in both traditional and medical esthetics. They use this experience and knowledge to create personalized, targeted treatments for each client and their specific needs. Kerr has an interest in skin and how to best care for as well as the effects of our environment and life style on our largest organ. Kerr will continue to expand their services as they collect more products and participate in more courses and expand their expertise.
Kerr provides services that can be a benefit to people of all ages! They maintain the belief that the first step to feeling and looking our most confident, starts with making time to take care of ourselves.
Click here to book with Kerr!

Dr. Sana Robinson, DC
Chiropractor
Dr. Sana Robinson received her Bachelors of Science with a major in Psychology and pre-medical concentration from Wayne State University, Detroit, MI, USA and her Doctorate of Chiropractic from the prestigious Canadian Memorial Chiropractic College (CMCC), Toronto, ON, CAN.
​
Dr. Robinson believes in providing evidence informed, holistic, patient-centred care. This means that her treatment plans are formulated after consideration of the latest evidence, her clinical experience and your individual preference for the treatment options available. She has a special interest in the care of women and specifically post-partum wellness care and has obtained advanced training and certification in this area.
​
In practice Dr. Robinson employs a multitude of different treatment techniques including diversified manual adjustments, instrument assisted adjustments, Arthrostim adjustments, kinesiotaping, Graston technique, Thompson Drop adjustments, mobilizations, cupping tissue decompression therapy & fascia release, percussion therapy and various physical therapy modalities. She looks forward to helping you & your family feel, move and live better with a touch of chiropractic.
Click here to book with Dr. Sana!

Alexandria Patton, DOMP
Osteopathic Manual Practitioner
Alex began her education in a different field- criminology and psychology. She received her Bachelor of Arts at Laurier University, majoring in Criminology and minoring in Psychology. Alex was first drawn to Osteopathy after being treated. She was in awe of the unique powers of Osteopathy and needed to understand how it worked. After studying Osteopathy for 4 years at the Canadian Academy of Osteopathy, she received her Masters in Practice Diploma in Osteopathic Manipulative Sciences (M. OMSc.). Now Alex wants to bring the health and vitality she has learned and received to her patients!
Alex is in good standing with the Ontario Osteopathic Association (OOA), a subset of Osteopathy Canada (OSTCAN), and her services are covered through all major insurance providers.
Click here to book with Alex!

Shannon Burke, RMT
Registered Massage Therapist
Shannon is an RMT who is passionate about helping people recognize and reach their health goals, improve their quality of life, and to feel happily embodied. She believes all types of massage, from relaxation to treatment-based and beyond, can work towards these aims.
Shannon has experience in pregnancy massage, lymphatic drainage, relaxation massage, Swedish massage, stretching techniques, joint mobilizations, targeted release treatments, stretching and mobilizing fascia, hot stone treatments, treatment of migraines, and treatment of scoliosis. Although these are her areas of experience, Shannon will work with you towards any health goal and accommodate any treatment preferences you may have. She accepts patients of any age, and parents of children are welcome to sit in on appointments. Shannon is available for appointments on Tuesday mornings.
Click here to book with Shannon!

Ann Marie Borgford
Registered Foot Reflexologist
Ann Marie has always had a caring personality with enthusiasm to help others. After working many years in Office Administration- Medical, businesses and a large degree of customer service environments she decided to follow her passion in offering natural and safe holistic health care options. In 2019 she trained and became a certified Registered Foot Reflexologist through RRCO – (Reflexology Registration Council of Ontario). She loves what she does and gives all her energy in each 1-hour session personalizing the service to each individual client. Her goal is to promote relaxation and focus on enhancing your well-being in a calm environment. She loves when her clients fall asleep through their treatments and knows they are in a blissful relaxed moment. Providing treatments is very rewarding, especially when a client leaves the room totally relaxed refreshed and rejuvenated.
In her spare time she continually takes new courses and enjoys walking outdoors with her little puppy boys, hula hooping and appreciating family time.
Click here to book with Ann Marie!