Our Story
Our business began with three moms looking to have a place where services could be provided while children were close by. We saw a need in the community to create a space for both parents and kids where each can receive the treatment they need while also enjoying a fun, relaxed atmosphere. Whether you're sipping a coffee, getting a full spa day, or meeting up with a friend for a much needed playdate, Recharge & Play hits the spot!
Meet the Team
Our team provides cohesive treatments in order to support families through wellness.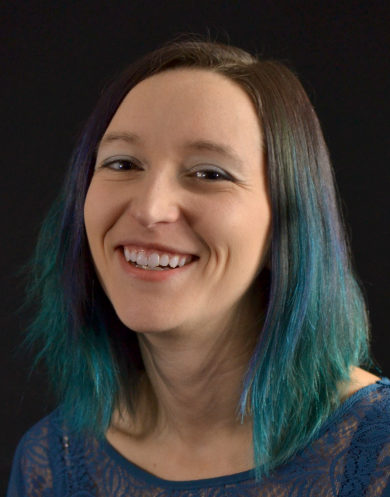 Erin Clark
Massage Therapist & Co-Owner
Erin is a massage therapist with a passion for treating the whole family. She treats clients of all ages from just days to decades old.
She uses her postgraduate study of Craniosacral and myofascial work to release stubborn restrictions in the body. She is known for her work with infants, children and pre/peri/postnatal clients. She often uses acupressure, manual lymphatic and sinus drainage to help restore the body to health. Her skills come in especially handy for treating headaches and TMJ dysfunction.
She can also include Reiki in your treatment or feel free to book an entire Reiki session for a relaxing energy rebalancing treatment.
She has a heightened sense of palpation and quickly targets the areas causing pain to eliminate your discomfort.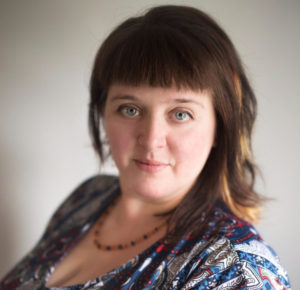 Sarah McQueen
Massage Therapist & Co-Owner
Sarah graduated from Sutherland Chan School and Teaching Clinic in Toronto in 2010. She integrates traditional Swedish massage with advanced muscle and connective tissue release, deep tissue massage, and trigger point therapy to help treat the root of the client's problem. She also has experience with Lymphatic Drainage & TMJ treatments and oral restrictions in infants, children & adults.
Since becoming a RMT, Sarah has participated in the 'Friends for Life Bike Rally' on the Wellness team, treating both the cyclists and crew members during the 600km trek from Toronto to Montreal. She has continued her education by completing postgraduate studies in pregnancy massage, infant massage, Labour Support & craniosacral techniques.
Sarah believes that Massage Therapy can be a benefit to people of all ages, and is part of maintaining a sense of Well-being. She maintains the belief that through self care and education, clients are able to take control of their healing.
Sarah currently runs a practice at Vibrant Living in Waterloo and has also chosen to move ahead with the clinic of our dreams. She plans to continue working at both locations while still balancing family life as best she can.

Louise Gray
Child Expert & Co-Owner
Louise is a mother of two and has over 15 years of experience working with a large variety of children in Day Care, Home Care, Nanny, Programming, etc She is a Graduate of the Early Childhood Education program at Mohawk College, Prenatal Postnatal Fitness instructor program, Pilates and Kindermusik.
In working with many children she regularly demonstrate creativity, improvising activities and following the interests of children. Louise has attended various workshops that pertain to the child care field including Child Development, Transitions, praise vs encouragement and many more.

Jennifer Lake – PossibilOT
Occupational Therapist
Jennifer is an Occupational Therapist who has been practicing in pediatrics in the Kitchener-Waterloo area for over ten years. She is a passionate advocate for her clients, someone who knows the resources of the community and actively collaborates with others.
Jennifer has an interest in sensory processing and sensory integration, works frequently with clients with an Autism diagnosis, and an interest in sleep-disordered breathing, it's impact on feeding and swallowing and its relation to one's ability to function well on a daily basis.
Jennifer is a mother of two, a resident of KW for twenty years and has volunteered with the Breastfeeding Buddies, Le Leche League KW and in teaching babywearing workshops.
For more information about Jennifer or Occupational Therapy, please click here!

Zoe Stevenson
Massage Therapist
Zoe Stevenson is a registered massage therapist with a passion for treating clients of all ages. Her goal is to address your aches, pains, or injuries with a treatment plan and home care designed to meet your individual needs. 
Using her experience working with professional and amateur athletes, Zoe can assess and treat sport specific movements to make sure you, or your little athlete, can function at your best. 
As well, Zoe can assist with pain related to  postural dysfunction, headaches, hand and wrist pain, and a variety of other concerns. 
If you have any questions about whether or not Massage is right for you, please don't hesitate to email (zoestevensonrmt@gmail.com)

Erin Kalau
Massage Therapist
Erin Kalau provides family focused massage with a clinical approach. Erin's original training is in kinesiology and sports injury management. She graduated in 2002 with a Honors B.Sc.Hk and a Diploma in Sports Injury Management from the University of Guelph and Sheridan college and became a Certified Athletic Therapist. She continued her schooling to become an RMT in 2005 and later a certified acupuncturist in 2009. She welcomes all ages from infants to seniors and tailors the treatment to meet each persons specific needs. She offers a diverse amount of techniques including deep tissue, prenatal, electrical modalities, musculoskeletal acupuncture and cupping. She looks forward to aiding you in improving your health!
Please note Acupuncture is billed under your massage therapy benefits.
Mobile Massage Therapy also available upon  request. Please contact Erin directly for further information.
If you have any questions please don't hesitate to contact Erin and she'd be happy to assist.




Kimberly Kung – Face Forward
Registered Dental Hygienist/Orofacial Myofunctional Therapist
Kim is a Registered Dental Hygienist who has been practicing in the oral health field in Kitchener-Waterloo for over 17 years.  After extensive education and training in the field of Orofacial Myology, Kim began practicing Orofacial Myofunctional Therapy in 2017.
Kim enjoys working with a variety of clients of all ages to improve their oral function as it relates to breathing, speaking, chewing, swallowing and facial growth and development.  Kim is also an airway advocate with a special interest in sleep disordered breathing.
Through individualized therapy, Kim is passionate about prevention and treatment of the causes of orofacial myofunctional disorders(OMDs).  Her fun and relaxed approach to the elimination of oral habits has also proven to be very successful.
Kim is an active advocate for the field of Orofacial Myology in the community and seeks to connect with clients, parents and other healthcare professionals who are interested in learning, improving health and making a difference for those living with OMDs.
If you would like to learn more about Kim or Myofunctional Therapy, please click here

Jessie Hesch – Treefrog Counselling
Registered Social Worker
Jessie Hesch, M.S.W., RSW
Jessie holds a Master of Social Work degree, has additional training in working with infants, children and families and is currently completing the requirements for certification as a Certified Play Therapist.
Through the activity of play Jessie helps children to make sense of difficult life experiences (e.g. divorce, death of a loved one) and navigate the big feelings (e.g. anxiety, anger, sadness) that are often at the root of challenging behaviour. Jessie supports children and their caregivers become more able to cope with how they are feeling, develop insight, emotional intelligence and confidence. Play is a child's natural way of communicating; we can explore various issues they might find difficult to express in other ways.
Some of the common challenges that bring families to counselling include:
•
Parenting young children (0-6)
•
Divorce, Fostering, and Adoption 
•
Resistance and Opposition 
•
School Issues (
bullying, peer relationships, academically)
•
Sensitive Kids and Special Needs 
Jessie works with both the parents and the children to understand and address the roots of the problem, and interpret the behaviour with insight into the underlying emotions, in order to impact lasting change. Jessie believesthat the parent-child relationship is the foundation of children's mental wellness. You are what your child needs. Let me help you build on that foundation.
For more information about Jessie or Child and Family Therapy, please click here! Or email Jessie@treefrogcounselling.com
Kailey R
Licensed Esthetician
Kailey is an aesthetician with nearly a decade of experience, graduating top of her class at Gina's College of Advanced Aesthetics. She has a passion for enhancing her client's natural beauty to inspire confidence from within. Helping people relax and unwind is her favourite thing about her career. Kailey specializes in advanced facial therapy, manicures, pedicures, relaxation massage, waxing, brow and lash tinting and is a professional make-up artist. Clients appreciate her attention to detail and perfectionism. In her spare time Kailey practices yoga and values time with family and friends. She is a huge animal lover, enjoys gardening, and being outdoors with her dog. She takes pride in her work, and is looking forward to providing you with a relaxing and professional experience.
If you're curious to give us a try don't hesitate to call, email or drop in with questions.